Admissions Policy
Augustine Christian Academy admits students of any race to all rights, privileges, programs, and activities generally made available to all students. Augustine Christian Academy practices a Biblical philosophy of admissions, not discriminating on the basis of race, sex, color, or national origin in the administration of its policies, admissions, scholarships, athletics, and other school-directed programs.
CLICK HERE for Parent & Student Handbook
CLICK HERE for the 2023-2024 Class Schedule for Students in the Schools of Dialectic & Rhetoric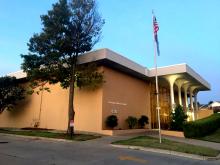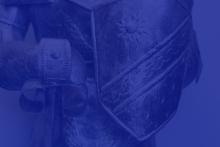 STEPS TO ADMISSION
The following ordered steps trace the enrollment process for students wishing to enroll at Augustine Christian Academy. Because the steps take a little time and classes fill quickly, the enrollment process should be started as early as possible.
Please review information about the school including our Mission Statement and Statement of Faith.

Call and schedule a tour of our campus! Our Headmaster loves these one-on-one visits as he shares the heart of ACA and what makes our school truly unique.  

Submit an Application and $75 Application Fee.

Parents will be contacted to schedule a reading, mathematics, and worldview evaluation of the interested student. 

We encourage families to schedule a Shadow Day where a student will attend a day of school, accompanied by a Student Ambassador. A Shadow Day is not required but is highly recommended. 

Once the Enrollment paperwork is submitted, parents will be contacted to schedule an interview with the Headmaster.

Parents are sent a letter within the week indicating acceptance or reasons for the denial.

For students in grades 6-12, parents may schedule a meeting with the Academic Counselor to create a schedule for the student for the school year. In the case of a high school student, a Four-Year Projection Form is completed to act as a guide in choosing classes.

Students in grades 6-12 are welcomed into a House and sent a letter by the House Prefect or Sponsor.
Schedule a tour and learn why aca is truly unique
Families are encouraged to visit ACA and see firsthand what makes it special. Schedule a time to:
Watch students in the classroom
Meet with faculty and staff
Tour our facilities
Ask questions
And connect your child to an academically challenging and nurturing community
To schedule your visit, complete the form HERE or contact Linda Geppelt, Admissions Coordinator, at 918-832-4600. 
We look forward to welcoming you!
A Note from our ADMISSIONS Coordinator
Thank you for considering Augustine Christian Academy to come alongside your educational journey. I am here to answer any questions and work with you through every step of the process. As both a mom of two ACA students and an educator, I can offer first-hand knowledge of the educational and spiritual opportunities provided by our school. Please take the time to review ACA's Mission Statement and Statement of Faith. When you're ready to learn more, please schedule a tour with our headmaster to learn even more about what makes ACA truly unique. I look forward to learning more about your family and welcoming you to ACA! 
In His Service,
Linda Geppelt
Please call the Front Office with any questions or to schedule your tour!