Welcome to the Augustine Christian Academy's Employment Opportunities page. We encourage you to preview our currently available positions and learn more about our mission, vision, and values as you prayerfully consider your next steps.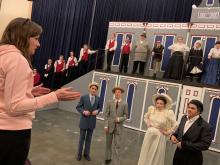 No OPENINGS AT THIS TIME. 
Interested applicants should send a resume and cover letter to John Ahrens, ACA's Headmaster.