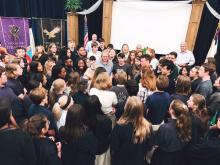 We pride ourselves on being family-oriented. As stated in our school values, we believe that education is more than communicating facts. We truly believe that as followers of Christ the world should know us for our "love for one another." So we live life together as family—praying, eating, singing, learning, laughing, and solving problems together as brothers and sisters. Parents are vital to the success of this family-oriented atmosphere as we believe we exist to come alongside parents in fulfilling the Biblical mandate to educate their children.  
ACA developed the following Parents' Code to express the appropriate response of each parent for their support of the Christian educational program at ACA:
● To pray for Augustine Christian Academy.
● To cooperate with the educational functions of ACA, seeking to make Christian education effective in the life of each enrolled child that they may love and serve God all of their lives.
● To willingly undertake volunteer duties and work obligations for ACA as opportunities arise and as God provides time, ability, and strength.
● To attend meetings and parent functions of ACA as regularly as possible.
● To heartily recommend ACA to other Christian families as opportunities arise.
● To give to ACA financially beyond tuition and fees and commit to participate in the annual school fundraisers as the Lord enables.
● To fulfill all financial obligations to ACA on or before the due date.
Hen House: In support & service of aca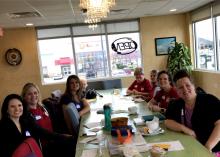 What is Hen House?
Looking for a place to plug in? Want to meet and build relationships with other ACA parents? Join ACA's social and service organization, Hen House, whose mission is to Help, Encourage, and Nurture all members of the ACA community. Hen House meets monthly to plan various volunteer efforts and enjoy fellowship. Hen House is open to all parents and grandparents of current ACA students.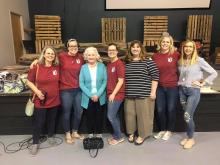 How do we Help, Encourage, and Nurture?
Hidden Hens: Each Hen "adopts" a staff member at ACA for the entire school year and remains "hidden" until Teacher Appreciation Week in May. We ask that the Hen hold this person in prayer and leave a note of encouragement in their staff mailbox at least once a month. Some Hens also leave special treats and surprises in staff mailboxes. 

Weekly Prayer Meetings: After the busyness of school drop-off, a group of Hens meet in the School Library on Thursday mornings to pray for the school. 

Annual Bingo Night: Every Spring we raise money for school needs by hosting Bingo Night at a local church. There are prizes for all ages, a House attendance contest, and a concession stand. 

Teacher Hospitality and Meals: We keep the teacher's lounge stocked with drinks and snacks for our hardworking teachers. We also keep a few meals in the staff freezer to help fill the gaps of a busy week. 

Teacher Wish List: We work throughout the school year to raise funds to help teachers supply needs and wants for the classrooms. Fundraising events include the annual Bingo Night, Restaurant Nights, and Hurt's Donuts Fundraisers. 

Teacher Appreciation Week: This is an "All Hands on Deck!" event to finish the school year with a fun-filled week of surprises. 

Uniform Consignment Sale 

New Families Ice Cream Social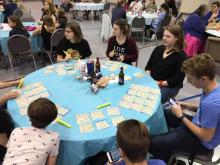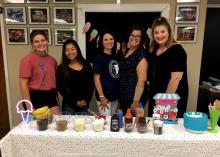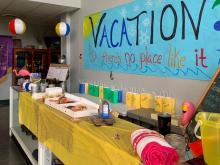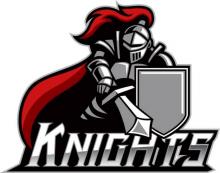 Who are the Knights?
The Knights of ACA are Dads who want to support the school by assisting with specific tasks and jobs around campus. Knights have helped move in new furniture, hang bulletin boards, and assist with parking at special events. They also maintain an online prayer group. The Knights are open to Dads of current students and ACA alums.​